The Australian trade balance published by the Australian Bureau of Statistics was published as follows:
Australian Trade Balance April: 10.495 billion (estimated at AUD 9 billion, previous at AUD 9.314 billion).
Exports (MoM) April: 1% (estimated 1%, previous 0%).
Imports (MoM) April: -1% (estimated 1%, previous -5%).
AUD/USD Update
AUD/USD is stable on release.
Wednesday's doji is a bearish factor but the new test of 38.2% could encourage the bulls. If they move at a discount and break the resistance, a complete alleviation of the price imbalance between the doji highs towards the My 5 highs of 0.7266 could be on the cards.
On the other hand, if the bulls throw in the towel, a deeper correction from the support zone below would likely be before the US nonfarm payrolls on Friday.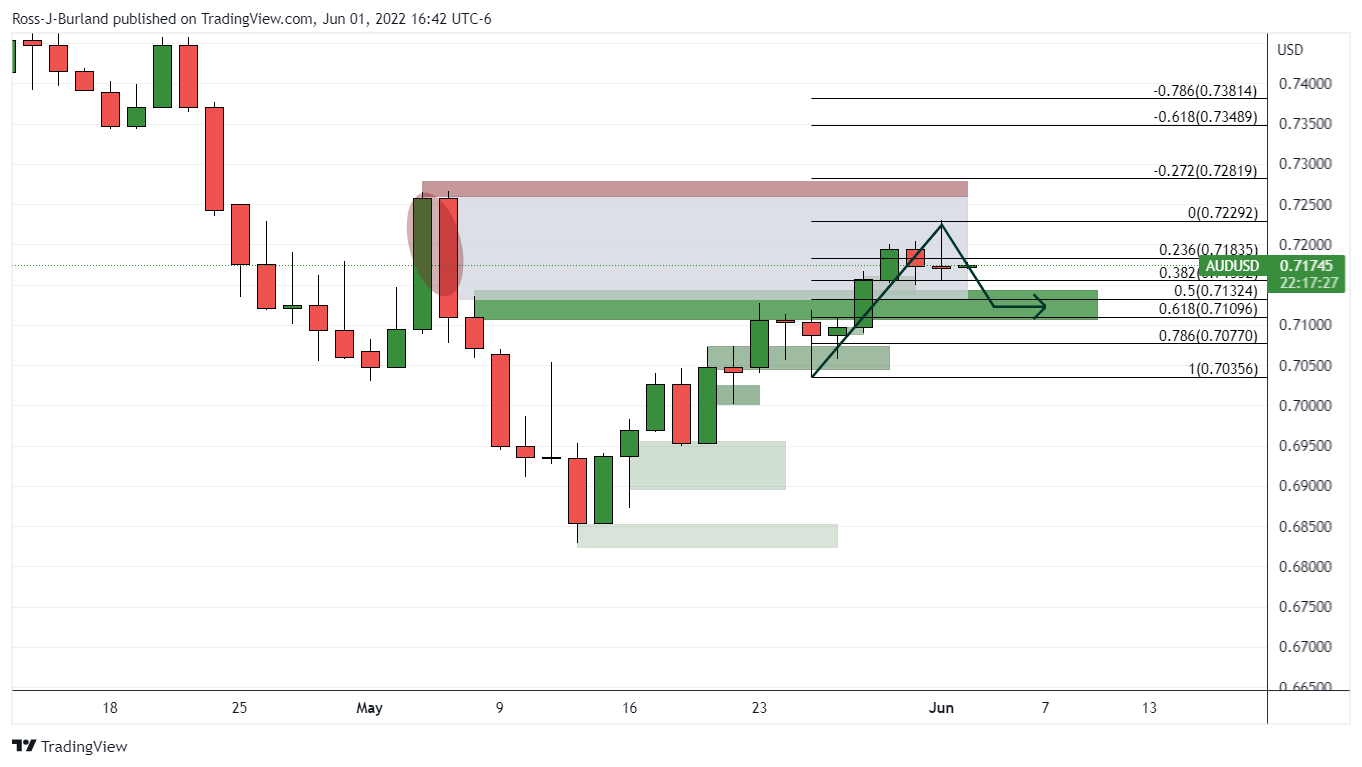 About the Australian Trade Balance
The trade balance generated by the Australian Bureau of Statistics is the difference in the value of its imports and exports of Australian goods. Export data can provide an important reflection of Australian growth, while imports provide an indication of domestic demand. The trade balance gives a first indication of net export performance. If stable demand in exchange for Australian exports is observed, this would turn into positive growth in the trade balance, and this should be positive for the AUD.